Quanser

Linear Servo Base Unit with Inverted Pendulum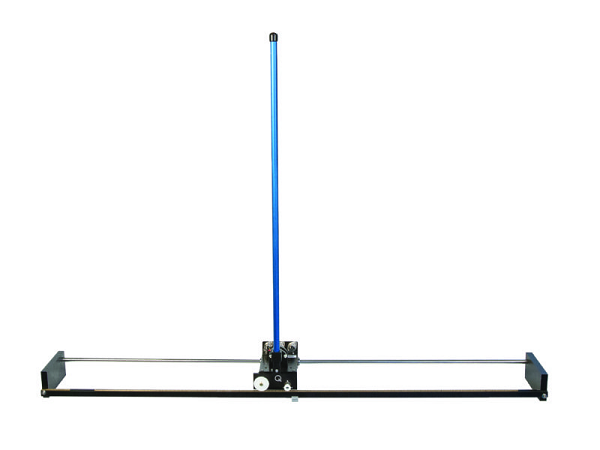 The Linear Servo Base Unit is the fundamental unit for the Quanser linear motion platform. It is ideally suited to introduce basic control concepts and theories on an easy-to-use and intuitive platform.
Use it on its own to perform several experiments, or expand the scope of this unit by adding on other modules to teach an even wider range of experiments. The scalability of the platform gives you an opportunity to expose students to a variety of linear control challenges for a minimal investment.
The Linear Inverted Pendulum system is based on the Linear Servo Base Unit that consists of a cart driven by a DC motor, via a rack and pinion mechanism, that ensures consistent and continuous traction. The cart is equipped with a rotary metal shaft to which a free-turning pendulum can be attached. The Linear Servo Base Unit system has two encoders: one used to measure the cart's position and the other used to sense the position of the pendulum shaft.
Basic technical parameters:
Rack dimensions (L x W x H): 102 cm x 15 cm x 6.1 cm
Cart travel: 81.4 cm
Pendulum workspace (L x W x H): 219 cm x 30 cm x 127 cm (56 cm below the desk surface)
Cart mass: 0.38 kg
Cart weight mass: 0.37 kg
Motor nominal input voltage: 6 V
Motor maximum continuous current (recommended): 1 A
Motor maximum speed (recommended): 6000 RPM
Medium pendulum mass (with T-fitting): 0.127 kg
Medium pendulum length (pivot to tip): 33.65 cm
Long pendulum mass: 0.230 kg
Long pendulum length (pivot to tip): 64.13 cm